Email marketing software has played an important role in
online marketing
these days. Many companies has used email marketing software provided by companies like Getresponse, Aweber and Mailchimp. These are Software as a service (Saa S) companies that provide license to user that is based on subscription. You have to pay high price to use them to send out emails to your subscribers. Most business owners who have no knowledge about setting up their own email marketing software will find this very useful. However, the price to pay for a long term email marketing is high. As your email list grow to a large number, you will find yourself spending on a lot more monthly subscription. Therefore, it is best that you start using an email marketing software which you can have full control over, without paying a monthly subscription. On top of that, if your email marketing software is able to perform more functions at lower the cost, that will give you more reason to have your own software. Today, we will share with you this software which will not only automate your email marketing, but save you a lot of money over a long period of time. Welcome to
Amazing Web Services
, we have the right email marketing software which you will be proud to own. Email marketing software has already help our company generate thousands and thousands of dollars every month. So it is tested and proven to work. It is more powerful when you set sequence to your email marketing campaigns. An example of such email sequence is, when someone opens your 1st email, the email marketing software will trigger an autoresponder email to be sent in a preset time interval. This can continue in a number of sequence that you see fit to close the sales. Below is a video to give you more information about our email marketing software.
Email Software Automates Marketing Campaign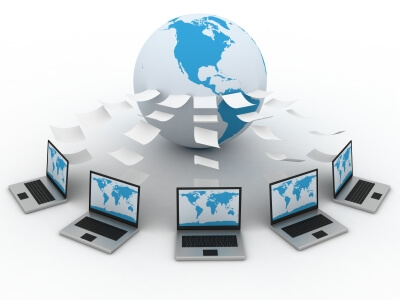 You can use email marketing software to automate the email sending process. Email sequences can be set and let it run. For example, you can setup a series of email messages to be sent out automatically to subscribers. So, when a subscriber started the subscription to receive email from you, they will start receiving emails at a time interval set on the email software. Sequence can be set by time or it can be set based on whether the subscriber open the email or not. If it is set to be sent in time sequence, then the subscriber will receive email, starting from the time of subscription. This way, if you set the time interval for each email to be every 3 days, then the subscribers will receive your preset email every 3 days, whether they already opened your email or not. Alternatively, you can set to send your email only when the subscriber opens the 1st email, then it triggers the 2nd email to be sent in a few days later. This way, your subscriber will not get all your messages read in the order you set.
Details Email Campaign Report
The email marketing software will also show you when the email recipient opens your email and what email address opens it. The email software will also shows you if there is any link clicked and which link get clicked. You can see the bounce rate, how many of them and if they are hard bounce or soft bounce. The email marketing software will tell you if the bounce is due to the inbox exceed quota or if the address is invalid. With these details, you can understand how to well your campaign is performing.

Advance Email Software Features
The email software lets you do A/B testing. You can set the percentage of the email to be sent and pause for a number of hours to see which email get the most open rate. This way, you will know which email subject has better open rate. A/B testing for email sending is important as it affects your conversion rate. If emails subject are not tested, you won't know which email gets higher open rate. After a number of hours has passed and the one that get opened the most will be sent out for the rest of the email campaign.
Create Forms
When someone opens the email, click a link to fill out a form, this form can be high value to your business. This can be a survey form or a form to register for a promotion. In the email marketing software, you can create this online form where your subscriber can fill up and submit. All entries will be tabulated and can be exported out.
Website Opt-In Form
You can also create a form to embed into your website. This will collect anyone who subscribe to your newsletter, to get the preset emails set on the email marketing software. This really saves you lots of money without having to subscribe to a monthly subscribed service from SaaS.
Email Subscribers Management System
The system automatically unsubscribe subscribers when the subscriber click the link to unsubscribe. It does not even require the subscriber to enter further email details. Once it is unsubscribed, the subscriber will not get further email. You can also choose to block a specific list of email address, set it to be block on all email campaign list of only a specific email list. The list management system in the email marketing software is very highly flexible.
Bulk Email Software
If you have a large email list, then this software is perfect for you. You just need a bulk email server set on this which can be so much cheaper than using the
Saa S
Service.
Bulk email software
like this can schedule your emails to be sent in bulk within a day with bulk email service provided by our company. Our server rate for this service is also very competitive. Check with us the options.
Email Software Demonstration
If you have not already built a mailing list for your business, start now! This is the sure way to grow your business. All multi-national company has a list. Even a growing business is using email list to continue to maintain and
grow their businesses
. Using the software, you can actually automate all list building and sending of automated pre-set emails to lead your subscribers to an offer and convert them to be paying customers. Below are some of the features you can find in the email software.
Summary of Email Marketing Software Features
Sending bulk emails on a schedule time and quantity


Allows auto unsubscribe at one click of a button by subscribers


Group your mailing list to many different categories

Create your own HTML email message, test view on various devices


Do spam keywords check for your campaign content


Import and export of email list at a few clicks


Suppression of emails which has unsubscribe from your list


Processed bounced emails to protect your server from blacklist


Your can set 2 email campaigns to run as split test and let the one that has the most click run for the rest of the email campaign. The system will choose the winner by view


You can create forms and embed on your campaign for people to fill up and submit to you. Your form will be tabulated and given as a report format for your view or export out
You can set a trigger action on your email campaign. Trigger can mean when someone opens your email, it will trigger the 2nd pre-set email to be sent to the same person at a schedule time frame. This way, you won't be sending the 2nd follow up email to someone who hasn't opened your email. This is a very powerful follow-up in term of email marketing is concern. You can extend the length of the campaign, set it and forget it and your will be surprised that one year later, this campaign is still generating response through the auto following up.


You can set a series of emails as a following up to those who subscribe to your email newsletter. Set a series of email to be sent to them at a schedule interval. That can all be set in the software built-in autoresponder.


Once your email campaign is sent. You would like to know the statistic of your campaign. Our campaign statistics shows you just how many emails are opened, links within the email that's being clicked, Unsubscribe, bounced emails, how many emails are forwarded to others. You can even see the actual email addresses within each segment of report that has opened, unsubscribed etc. You can export these list out and do your follow up or clean up your list.