Integrate Your Own Autoresponder
No need to pay monthly fee to expensive autoresponders in the market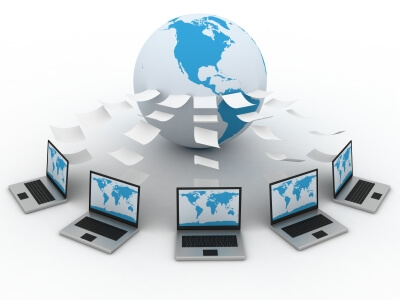 Let You Follow Up Leads on Autopilot
Integration of autoresponder in your website allows you to respond to your visitors signup on autopilot. It sends out pre-set email messages to be sent on pre-scheduled intervals.So you will never forget about all the following ups.Big companies have been using this method to convert many potential customers to customers.

Today, marketers are investing money with autoresponder company to allow them to collect leads and send pre-set email messages with their offer to generate sales. We've help our customers setup autoresponder on their website and give options of different autoresponder that does not cost any monthly recurring fee. You keep 100% of your leads free with just one time setup fee.

Talk to us today, let us show you the kind of integration you can have. 
How Autoresponder Work on your Website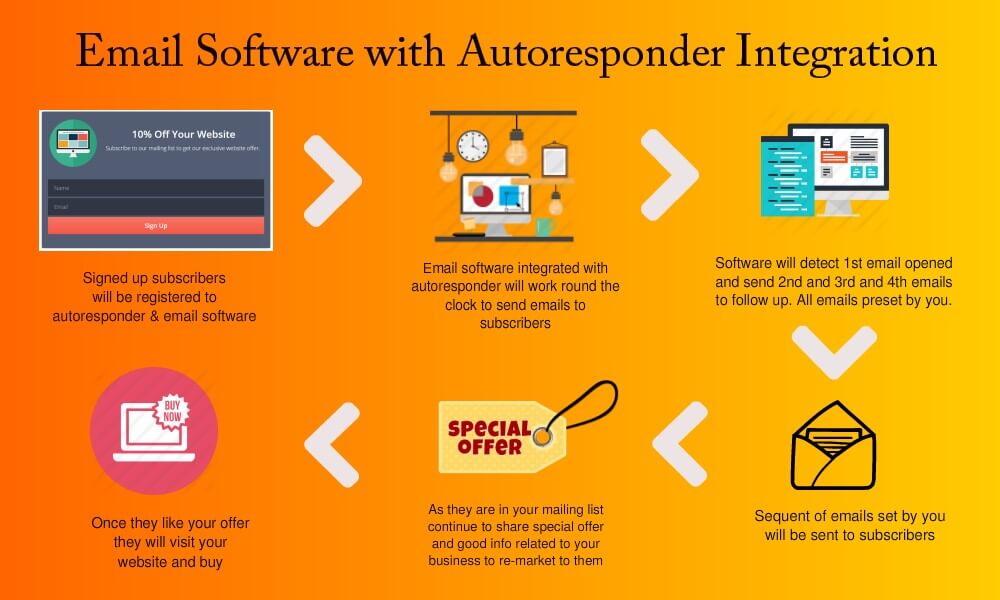 Own your own Email Marketing Software
You can also have your own email software
that has so much more than those subscribed software in the market
Sending bulk emails on a schedule time and quantity

Allows auto unsubscribe at one click of a button by subscribers

Group your mailing list to many different categories

Create your own HTML email message, test view on various devices

Do spam keywords check for your campaign content

Import and export of email list at a few clicks

Suppression of emails which has unsubscribe from your list

Processed bounced emails to protect your server from blacklist

Your can set 2 email campaigns to run as split test and let the one that has the most click run for the rest of the email campaign. The system will choose the winner by view

You can create forms and embed on your campaign for people to fill up and submit to you. Your form will be tabulated and given as a report format for your view or export out
You can set a trigger action on your email campaign. Trigger can mean when someone opens your email, it will trigger the 2nd pre-set email to be sent to the same person at a schedule time frame. This way, you won't be sending the 2nd follow up email to someone who hasn't opened your email. This is a very powerful follow-up in term of email marketing is concern. You can extend the length of the campaign, set it and forget it and your will be surprised that one year later, this campaign is still generating response through the auto following up.

You can set a series of emails as a following up to those who subscribe to your email newsletter. Set a series of email to be sent to them at a schedule interval. That can all be set in the software built-in autoresponder.

Once your email campaign is sent. You would like to know the statistic of your campaign. Our campaign statistics shows you just how many emails are opened, links within the email that's being clicked, Unsubscribe, bounced emails, how many emails are forwarded to others. You can even see the actual email addresses within each segment of report that has opened, unsubscribed etc. You can export these list out and do your follow up or clean up your list.

Our mission is to be the leading web services company in Singapore, with the best web development work for online conversion.
Amazing Web Services is a complete web services company that focus its business in creating website and work out a marketing strategies to drive traffic and generate leads for businesses.

Our team has years of marketing and web development experiences. We are always creating new and exciting ways to market your business online.