SEO consultant service is probably what you need if you are wondering why your website is not ranking. There are several factors to rank a website. Therefore, you might have fell into a few of Google's penguin or panda penalty without even knowing. If you start your
SEO services
before doing a complete check, you may waste all the effort and money on SEO. An SEO consultant will help you to analyse your entire website, check your backlinks profile and the quality of those backlinks. On top of that, you will get a detailed analysis of your competitors or those that are already on 1st page. Knowing their link profiles and their score on SEO will give you a benchmark. An SEO consultant will also help you to plan a strategy so that you can work your way towards ranking on 1st page of search engines.
Some of the SEO consultant services include the followings:
Website optimization check

Link profile analysis

Off Page Penalty Check

Competition Analysis

Comprehensive Report

SEO Implementation Strategy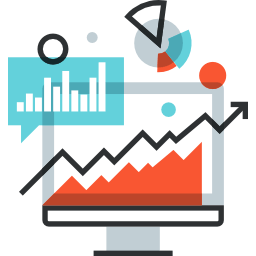 Send Us Your Website Details
Send us your website URL and your contact details so that we can get back to you.
Website Optimization Check
Before any SEO, it is important to have your website optimization checked. Any good SEO consultant will say the same. On page optimization is the key to the success of your SEO effort. It mean that your website meets with the
ranking factors
that Google, Yahoo and Bing have set. There are many things to check for a perfect on page optimization. Some of the more important ones are like content keywords, anchor text, H Tags, internal links, external links and page load speed. When you score highly on every aspect of your
web development
, your website will be highly favourable to search engines.
In the past, if your SEO company has sent lots of poor quality links to your website, it may have put your website on good ranking position. However, that will hurt your SEO now due to the new algorithm that Google announced. Today, when we talk about back linking, we need to ensure that all backlinks must be from high quality website. When we say high quality website, it mean website that has high domain authority (DA) and high page authority (PA) One high quality back link is equivalent to 100 low quality back link. When checking the link profile, we will also look into the possible irrelevant backlinks from unwanted sites. If you are under any SEO attack, people can send thousands of unwanted poor quality backlinks to your site too. You will never know until you have a thorough link analysis. As SEO consultant, he will check through and give you a breakdown of what is good and what is bad. If need be, we can submit unwanted links through Google webmaster to disavow those unwanted links.
95% of the website can be under some kind of penalty. No website is really perfect. Along the way, SEO Consultant always advise site owner to do a periodic check on the website to make sure that every SEO effort is well covered. SEO consultant will watch out for any new Google update and check how the SEO activities will be affected. The 2 main penalties we need to check are Penguin and Panda penalties. Penguin is mainly to do with link quality and anchor text issues. Panda quality is content issue. Many sites have thin content and this is one of the most common problem that affect site ranking. Other off page penalties can be from backlink profile of external sites.
Knowing how your competitors ranked on 1st page can help you know how much effort you need to out rank competition. SEO consultant will go through the site and link profile of selected competitor and do a thorough analysis. He will narrow down those that make them score higher and may possibly suggest that you do the same. This way, every good the competitor has, you will have. In addition, you can do more to out rank the competition. You will also realise that some keywords are in common and some are unique just for your site. It is better to have a few competitors in the analysis than just one.
With the findings from the earlier few activities, the SEO consultant will compile a set of report to show you. This report will give you a very good understanding of where your website stands. With such understanding, you will also know how well or poorly your site fair with the SEO ranking factors set by the search engines. With this report we can go ahead to plan an SEO implementation strategy which will make a difference to your site ranking.
SEO Implementation Strategy
This will be the blueprint for your site ranking. This will be unique only to your website. As no 2 sites are the same so is SEO. Your strategy will be based on where you are lacking and what kind of SEO activities needed for your website. SEO consultant will give you the direction of what to do, how frequent for each activity and what are the options depending on your budget. Once the plan is firmed, you can engage the company to do the implementation. This way, you will definitely have a clear plan and actions to a successful search engine optimization.