Video in 1st Page Of Within 24 Hours
Video SEO Service Like No Others
Video SEO service is about getting your video rank on the 1st page of search engine result page. It may seem easy when you heard someone telling you how easy it is to rank a video than a web page. However, it is still not as easy as just posting a video with a nice title and it can be ranked. Some of the important factors which includes:
Video Keywords Research

Video Tags

Quality and Length of Video

Optimizing the text description

Social Signals
Contact Us For Video SEO
Let us show you how you can benefit from Video SEO. This is one of the effective compliment to your effect for SEO. While you are working on all the highly competitive keywords, video SEO service helps you get the exposure for the low to medium competitive keywords.
The Essentials for Video SEO Service
In video SEO service, we look at some of the essentials when we want to get a video rank well in the search engines. Even though its easier to have video rank than a web page, there are still some skills involved. Knowing the difference between ranking a web page and a video is one point to note.
Video Keyword Research
Video keywords and Google search keywords are quite different. You can be getting 10,000 searches in Google on keyword like "Marketing" but only 100 searches on
YouTube
with the same keyword. Therefore, it is much better to use YouTube suggest when doing your keyword research for video. YouTube suggest will tell you what people are searching for and suggest to you what to search for. Video SEO service take into consideration what keywords will
rank for a video
than what will rank for web pages.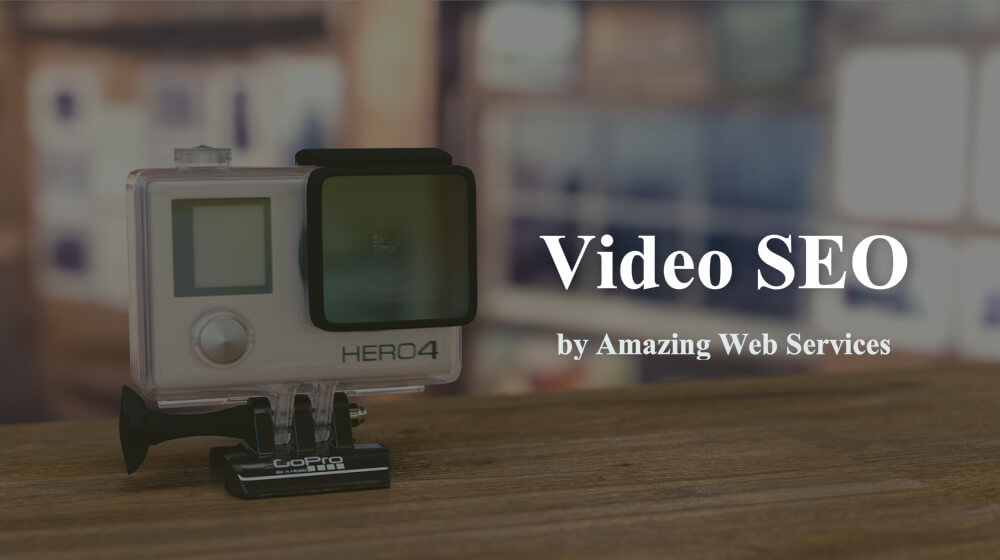 Quality and Length of Video
You should try to have a video that has both high quality content and longer in length. You will see the that most video with a longer length tend to be on top of videos that are shorter. Part of SEO video service is creation of high quality video for clients. This include fresh new video production or adding impressive intro and outro with corporate branding.
Optimizing with Good Description
It is important to have good text content written in the video description area. It will highly increase your chance of getting your video ranked. Video SEO service provides good copy writing for video script as well as writing description for video. Each video should have at least 200 words as a guide. So, try to write as much as possible with the keywords you found for optimization.
Set the keyword in the Title of YouTube Video
The title of the video is the keyword you are targeting. After you have set the title with your keyword, you will optimize your text to include a list of secondary keywords and related key phrases. This way, your video will have a better score for ranking. Video SEO service by Amazing Web Services provide the keywords research which include that as a service package. Not only is this service fast but effective with money back guarantee.
Get Video SEO Service by Amazing Web Services
The above research and process can be very time consuming and you may not get as many keywords to rank as you desired. In Amazing Web Services, we worked with our specialised software which can help us populate keywords that can be ranked immediately. We can harvest hundreds of related keywords or phrases which is related to your trade. This service only takes 24 hours of research and after that, we can help you upload video to each individual keyword with good description. A month's worth of work can be shortened to just a few days and you can start having lots of your own video on the 1st page of Google and YouTube search result page. How great is that? Moreover, we provide 100% no question asked money back guarantee if your keywords don't get ranked.
After research, we will provide you with a set of keywords which will guarantee rank of 1st, 2nd or 3rd page. With that, we will create intro and outro to your original video, add music to it and post all video as unique YouTube video. This is important as only unique video will be accepted in YouTube. Any duplicated video will be removed by YouTube. We are able to make all intro and outro unique with different intro and outro clips or different music track to each set of videos. We can create a nice intro and outro video clips with your company's branding so to make your video branded.