IS YOUR WEBSITE CONVERTING AS IT SHOULD?
AMAZING WEB SERVICES - SINGAPORE WEB SERVICE PROVIDER
We Provide Top Quality Web Services To Businesses
Using cutting edge technologies, and strategic marketing plans to create unlimited business opportunities. Amazing Web Services consult with the business and form a marketing plan with full implementation from web development to creating advertising sales funnels and measuring success. We are truly a one-stop web service provider in Singapore.
Conversion Rate Optimization Services
Getting your website optimized for search engine and set up the right marketing tools on your website will increase your conversion
Some of Online Conversion Essentials
Some of the must have online conversion essentials include those listed here. When put together, the website will be able to engage with the site visitor, offer something, build email list, share useful information to potential customer and convert them to be a paying customer.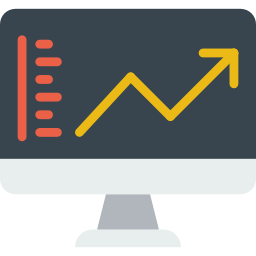 Website On-Page Optimization

SEO Copy Writing

Search Engine Optimization (SEO)

Create Sales Funnel

Search Engine Marketing

Email List Building

Email Autoresponder

Email Marketing Software

Social Media Integration

Video Marketing

Membership Sites Creation

And More...
As a full web service provider, we focus on effort on online results. Whether it is getting traffic from social media,
digital marketing
or from generic traffic from search engine, you need a website that can help you convert them to customers. A website that has done a perfect
on-page optimization
, will get ranked easier. If it has the right tools to help capture the attention of site visitors, the higher will be the sales conversion rate. With the advancement of web technology, we have acquired many marketing tools which we can integrate to your website to increase engagement. Depending on the objective you set for your website, each web page can potentially engage, educate and sell your products and services. Therefore you need to consider the objective of your website and implement a series of
marketing funnel
and tools to help you get new businesses from your website.
Talk to us
to learn more.