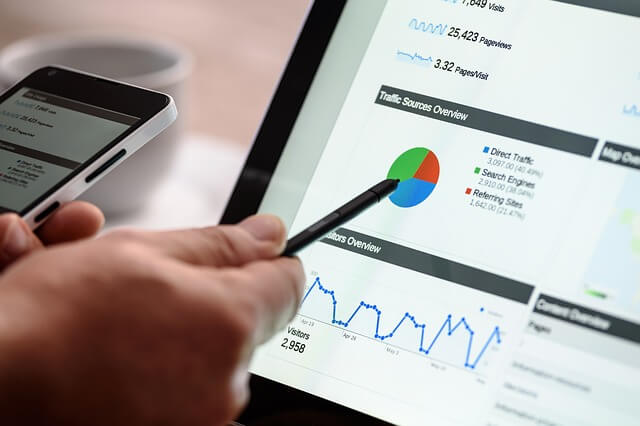 One-Stop Digital Marketing Agency
Digital Marketing and Web Services Provider In Singapore
Amazing Web Services is a one-stop digital marketing agency based in Singapore. Founded by Alan Teo, who has more than 15 years of traditional media and digital media experience. We don't start anything till we understand 100% of what is needed by our clients.
We provide online marketing consultation to understand the current state of the business, analyse the website and online presence. With thorough understanding, we propose a digital marketing solution that will increase the company's online presence.
Digital Marketing Services
We provide non-obligatory online marketing consultation.

We can help you build a professional website that is responsive and search engine optimized.

We can optimize your website to score well for SEO.

Create marketing funnels in the website with built-in leads generation tools.

We provide content marketing to increase your website traffic and ranking.

We manage social media platforms and bring social signals to your website.

We form marketing strategies to generate new business leads or to sell products online.

We integrate marketing software to assist clients to automate online marketing.

We can help you build a membership site to retain your customers.

We create corporate videos and get 1st page ranking for your video.

We can plan and execute your online marketing program.

We are equipped with more than 15 years of experience in web development and marketing services.

Our cost is affordable and competitive

We believe in service and understanding what you really need.
Online Marketing and Web Services
As a full service digital marketing agency, we put together the full set of web services. These includes web design, SEO services and search engine marketing, video marketing, social media marketing and email marketing to power up the brand presence. We are also known for our creative approach for leads generation and top-quality service. We are result oriented online company that produce result for clients we serve.
Digital marketing is more important these days as people are looking for everything online. We really need to carefully plan our digital marketing campaigns with sound understanding of the targeted audience. This way we not only create a perfect online marketing plan, but with the result, we can re-market to this targeted group again for better result. In Digital marketing, you can put together online marketing activities like, search engine optimization, search engine marketing, content marketing and email marketing. The marketing options really depend on the marketing objectives and the budget. It is important to have each of them support one another in this entire activities. Because of that, every single part of the online properties, from web design to online sales funnel, are all related to one another that lead to one final objective - Sales. If you like to learn more about how your business can benefit from our web services, contact us today for an online marketing consultation. We are constantly adding new service and strategies to help our clients. We pride ourselves to be the best digital marketing agency in Singapore.