Social Media Marketing For Business
Social Media Agency Services
As a local social media agency, we are able to help our clients create social media profiles, syndicate the social media across several social media sites. This way, we are able to get free unlimited traffic from millions of social media users.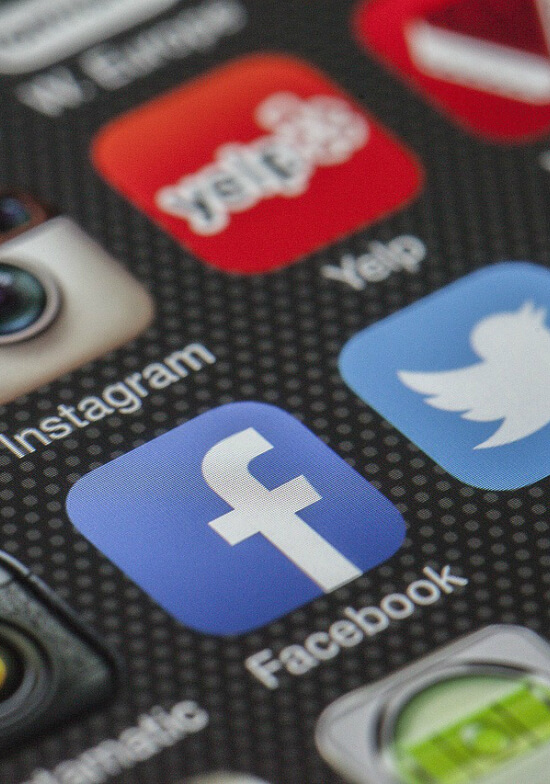 Social Media Management
As social media agency, we understand the importance and how social media marketing can boost your business. With our social media management, we create plans and processes, with traffic and branding as the main objective. Businesses know very well how important this is, by tapping onto the traffic of Social Media such as Facebook. In social media marketing, we look at not just advertising in these platforms, we also look into how we can integrate our website to these platforms to get targeted traffic back to your website.
These social media sites send backlinks to your website and when done correctly, will push your ranking up. Creating strong social signals is always challenging but not for us. Social signals is when people like your post, comment and share your post around, making your post viral. As these signals will tell search engine how popular your content is. This will push up your site ranking as more people like, share and read your post. Social signal when done right, can beat competition and make your website rank higher.
We can help you plan out your social media strategy based on your business type, put together the system that will convert the traffic from social media platforms. These will work incredibly well when executed with promotional offer in advertising or sharing useful information, reports or free giveaways. That is the reason you should leave your work to the social media agency rather than doing it on your own.
Use it to build your mailing list and share your offers

Push up your site ranking with backlinks from social media

Syndicate blog articles published on social media sites

Advertise your offer and allow people to share it.

Integrate Facebook comment in website for social proof.

Build a large followers and get them into your mailing list.
Social media strategy
when done right, will get you many followers and more sales conversion. You can build a large mailing list, offer your product and services at low to zero cost in long run. You can run advertising campaign and build followers at the same time.
Facebook
offers very low advertising cost per conversion compared to other alternatives. You can target specific target audience with proper filter to not waste your advertising dollars. In your promotional campaign, we can help you generate leads, collect mailing list and direct them to your promotional offer. 
Social Media Syndication
On the right we see an example of a Social Media Marketing strategies used by many successful large corporation and online affiliate marketers. It allows you to build a large list and have a system that runs on complete autopilot. In our social media agency work, we help our clients plan the strategy and implement a funnel that will drive targeted traffic to a conversion flow chart. This way, we collect interest, collect subscribers, lead interest to sales or for follow up. The process of converting email list to sales conversion can be made easy with our email marketing software.
Every leads are directed to where people chooses to be at each stage of the lead's life cycle. Depending on when they are ready to convert to be a paying customer, we nurture the trust and interact our client's brand with them till they are ready.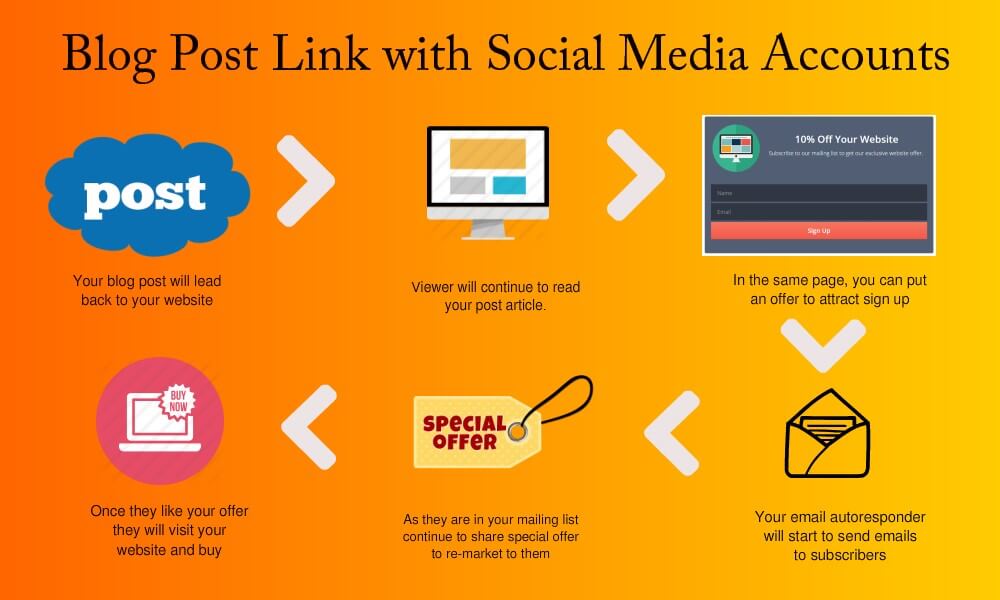 Contact Us About Your Social Media Marketing
Contact us today for us to share with you more how your business can benefit from using social media. If you like what we propose to you, we can start making a difference to your business.